To say i am pleased with the finished job is a bit of an understatement. The underside work has been substantial & the hull repaint is superb. Huge thank you to Pete from Paradocks Painting (check them out on Facebook) for once again doing such a super job on Sundog. This work should see her through for another few decades 🙂 You can see all the stages of work before the application of the copper coat in previous posts.
Here she is from the bow;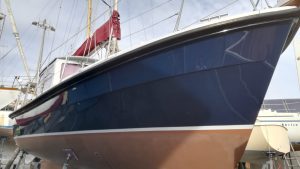 Starboard side;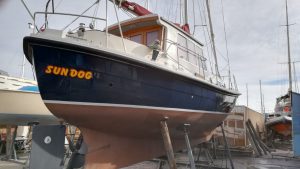 Port side;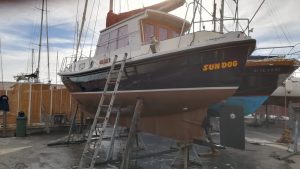 Coach roof and side decks;
With all the work on the underside, and the painting of the hull, there seemed no point in missing out the side decks and coach roof.