We had a pretty sizeable blow come into Puerto Pollenca which its fair to say created a bit of mayhem.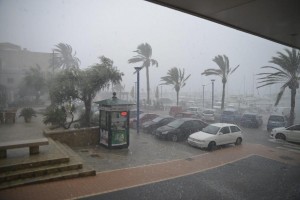 There were about three or four boats that detached from their mooring and were washed onto the rocks or ashore. There were also a couple of others that sunk whilst tied up at the port……..real crying shame.
This chap was pretty lucky as his yacht missed the rocks and wasn't really damaged when it came ashore and it was safely re launched a couple of days later.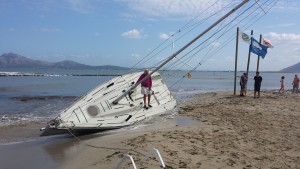 The local authority was busy on the beach for a few days trying to dig out the sun loungers and get the sand levelled out again.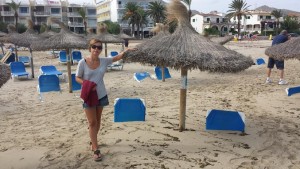 I'm also pleased to state that Sun Dog was OK, and we are both happy that we invested in good ground tackle earlier in the year – worth the expense to have "piece of mind."